FAQ
Let's explain some of the important stuff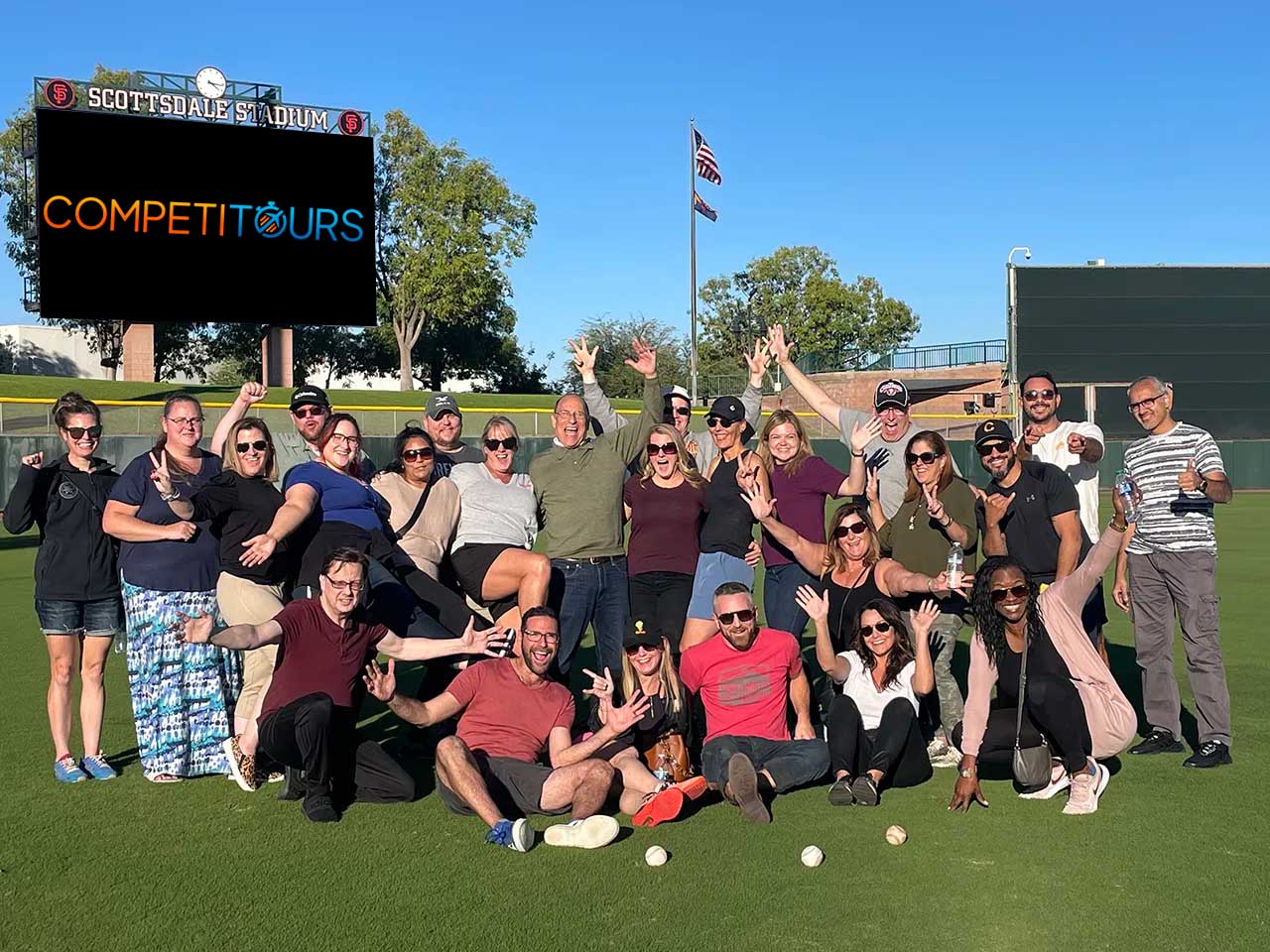 A LEVEL
PLAYING FIELD...
All you need in order to compete, is a creative and resourceful mind – NOT physical fitness, or travel experience! Together with our dynamic scoring system, we ensure all individual and team scores remain competitive throughout the trip.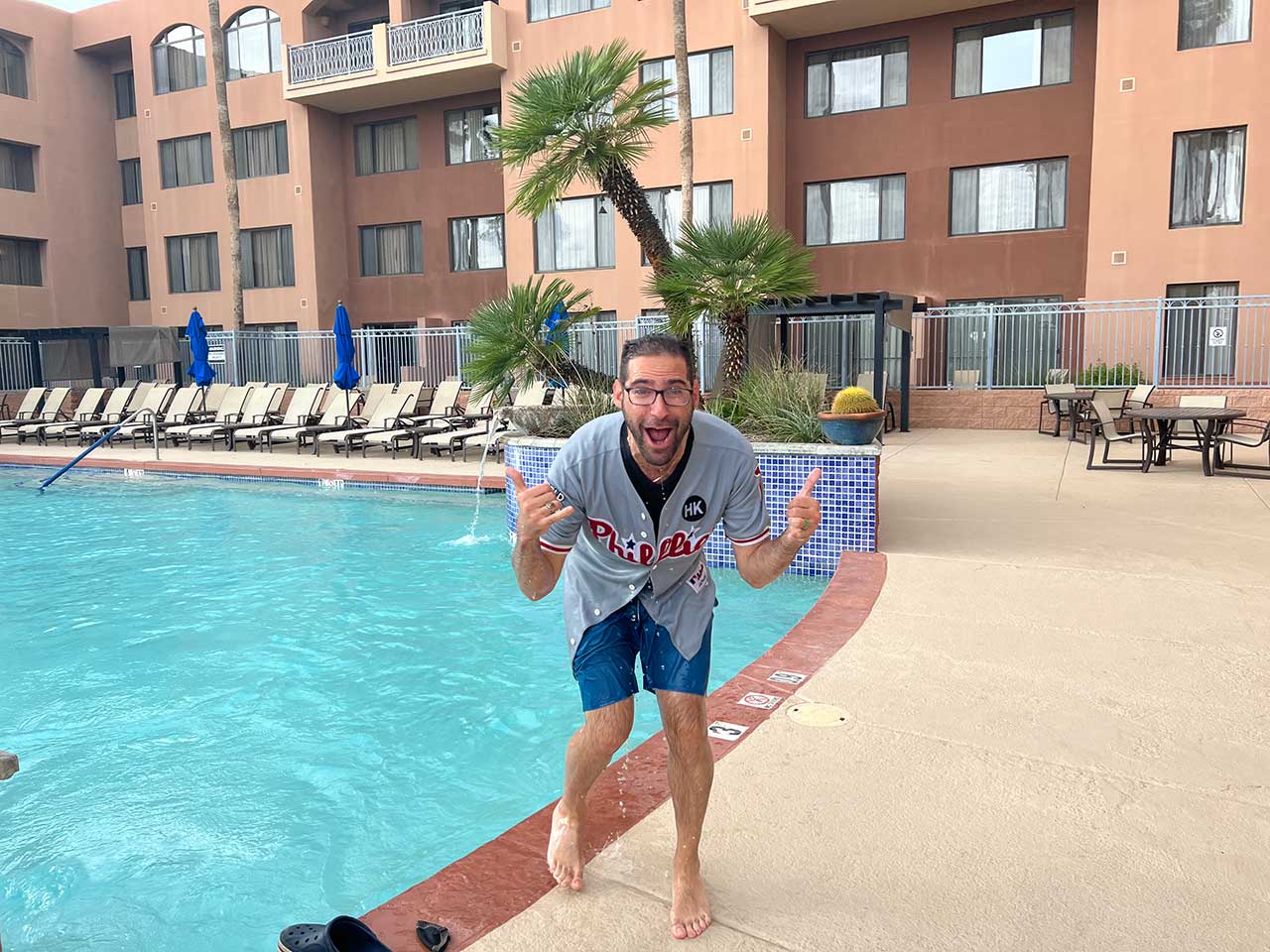 FUN, QUIRKY
AND UNIQUE...
We push you (gently) out of your comfort zone so you'll discover skill sets you never even knew existed! Sometimes our challenges are about striving to be the best, but other times, it's just about being least worst.
expand_moreHow much does this trip cost?

Our trips range in price depending on whether you're doing a private trip or a public trip; beyond that, the destination also plays a role in determining the price. As a ballpark estimate, most of our 10-day public trips are in the $4,000 - $4,500 per person range.

expand_moreHow'd you come up with that price? Where does my money go?

As much as we love to hide behinds veils of secrecy when it comes to the trips themselves, we're very much open and transparent when it comes to value. About 45% of the cost of this trip goes towards the challenge activities themselves. After all, those are what make a Competitours trip a Competitours trip! After that, about 25% goes towards hotels and breakfast, and another 20% or so goes towards transportation. We always make sure to pay our "Evil Genius" well, so part of the money goes to them, and then of course there's the prize money. Lastly, there are some minor costs like marketing and recruitment, scoring and administrative tasks, etc…that round out the last few bucks.

expand_moreWhat is included/excluded and why?

First let's start with what is included. At least one challenge activity per day (though some days we fit an extra one or two in!), hotel accommodations each night, breakfasts every morning, and at least one lunch or dinner as a group that we cover. Of course, all major transportation between cities, regions and challenges during the trip is covered as well. Sometimes that's a flight, sometimes that's an inter-city train, and sometimes it's a ferry. There may be the occasional bus or subway ride that you'll pay for out of pocket, but 99% of all transportation during the trip is most certainly included.

Now, for the exclusions. Most importantly, our trip cost does not include international flights. We will let you know the starting and ending cities and dates, and with that information it's up to you to book your own flights in and out of wherever you'd like. Many teams arrive early and/or stay extra in Europe, but all of those arrangements are up to you. Another important one to consider is your international data plan. While we do require teams to use WhatsApp during the trip, it's up to each of you individually to have the appropriate SIM card/data coverage for the entirety of the trip. We also encourage travelers to look into their own travel insurance policy as that is not something we cover. Lastly, the "normal" exclusions apply to Competitours as well; you're on your own for almost all lunch and dinner costs, as well as any gifts you choose to buy. We don't help with the costs of any laundry or luggage fees, and unless you catch the evil genius at a really generous moment, we don't pay for any drinks at the bar during free time either!

One note about the meals. While meals are on you, and often during free time, don't feel the need to stay separate. One of the highlights of Competitours is the camaraderie formed between teams – share the meal, down that pint, and laugh 'til your bellies hurt. Just because you're "off the clock" doesn't mean you can't still have fun together.

expand_moreHow does registration work?

All registrations for our public trips are done via personalized links. So, to register for an upcoming Competitours adventure, please click HERE, fill out the information, and then sit back and relax as we prepare your custom registration link. Once you get that, the process can truly begin, you can submit your deposit, and prepare the trip!

For our private and corporate trips, we only need one submission from the main group contact. That form can be found HERE. Once we have that, we will set up a call with you to discuss the details of what you're looking for and can get started right away on crafting the perfect version of Competitours to meet your needs.

expand_moreAre deposits required for public trips?

Yes. At the time of booking, we require a $1,000 non-refundable deposit per person. This allows us to hold our space at various hotels and challenge-locations, which require us to put substantial deposits down ourselves.

expand_moreWhat about for corporate trips? Are the deposit requirements the same?

While we do require non-refundable deposits for our custom and corporate trips, the structure is a bit different. We require 25% up front; another 25% six months before the scheduled departure date; and the final 50% three months before the scheduled departure.

We also require that all participant names are provided no later than 45 days prior to departure. As for the teams themselves, we can either break the group into teams of two ourselves, or you can do it on your own. Either way, those teams must be decided on at that same 45-day mark.

expand_moreI have a large corporate group. Are we able to work together?

Yes and no. A majority of our challenge activities are capped anywhere between 18 and 25 people. If you have a group larger than 25, we can either split them up and run multiple concurrent trips with strategically-planned meeting points throughout, or we can try to tweak the types of challenges we put in the trip. Either way, the choice is yours and we'll work with you to make it amazing.

expand_moreDo I need a cell phone with international data?

Yes, this is an absolute must. And not just a phone with data, but you must have the messaging app WhatsApp installed as well. WhatsApp is the main method of communication between the individual teams and the Evil Genius, as well as internally between the teams themselves.

expand_moreDo you send a packing list?

Yes. About two months before the trip, teams will be sent a packing list.

expand_moreFollow-up question… Do I actually need everything on that list?

Great question! Allow us to answer this the same way our Evil Geniuses answer most questions asked during a Competitours trip. That is to say, the answer is simply, "I don't know… Maybe?"

expand_moreHow do I know who the Evil Genius is before my trip?

You won't know until about 1-2 months before departure. At that point, your evil genius will begin setting up the various lines of communication on WhatsApp, introduce themselves, and maybe even initiate a pre-trip challenge or two.

expand_moreCan I bring a checked-bag or do I have to do this whole thing with a carry-on?

Can you? Sure, you can do whatever you'd like. BUT, we strongly advise against checking any luggage. We often will walk to a challenge or a hotel from a local bus/train station, and doing that with bulky carry-on bags is not enjoyable. Beyond that, if/when the group takes a flight internally together, having everyone wait for the one person who checked a bag isn't the most fun – especially if it gets lost! Moral of the story? Leave the extra shoes and outfits at home.

expand_moreWhat kind of hotels should I expect?

As our founder, Steve Belkin, once said, Competitours hotels are best described as "upscale utilitarian." If anyone comes back from a trip raving about the hotels, we did a poor job selecting them; if anyone comes back from a trip complaining about the lack of basic amenities at the hotels, we also did a poor job selecting them. At Competitours, we spend so much of our time out and about, the only thing we need in a hotel is air conditioning, a bed and a private bathroom. We don't need spas, restaurants, pools or concierges. So, with the exception of a few nights here and there where we have no choice but to stay in a nice place, expect the basics and realize you don't need more than that.

expand_moreWhat…?! I really think I need a hotel that has a concierge and an in-house spa.

If that's the way you like to travel, our public trips are most certainly not for you. BUT, if you have a group that wants to do a private version of the trip, we can set you up with any type of accommodations you'd like. Want shared-rooms in a youth hostel? No problem. Want private villas with chefs? Also no problem. The world is your oyster.

expand_moreIs this really like "The Amazing Race"?

Yes and no. The most important difference is that this isn't actually a race at all. Each day, we'll set a meeting point and departure time, which will (almost always) allow our teams to enjoy breakfast on their own and wake up at their own pace. On days when we're switching hotels, you'll be told the night before to have your bags ready as well. All of our travel to/from/between our hotels and challenge activities is done together, be it on a bus, a train, a boat or a plane. Once at the challenge location however, all bets are off and teams are fighting for points just as they would on a reality TV show – though hopefully our spirit of competition is a bit more upbeat and friendly.